The Pines offer a full range of Rehabilitation Services at both the Machias Campus and Olean Campus.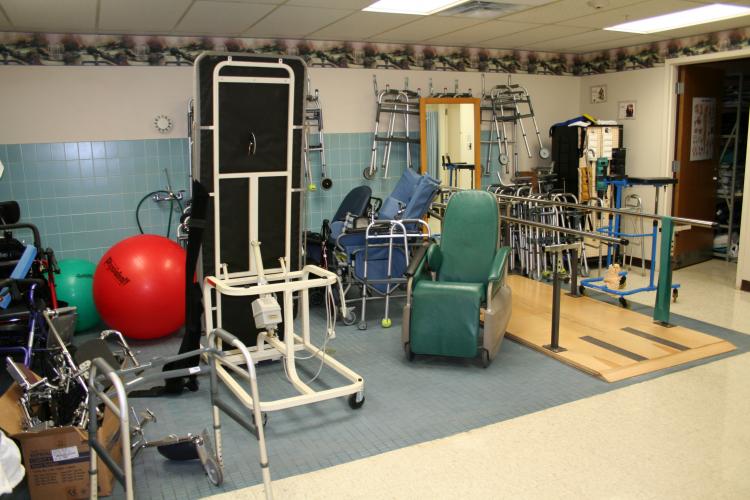 The Pines Olean Physical Therapy Room
Physical Therapy:
The Physician Therapists at the Pines are members of a rehabilitation team that focuses on providing services which include evaluation, treatment, and on-going reassessment to improve mobility, decrease pain, and improve strength and endurance due to a wide variety of diagnoses. The Physical Therapists provide specialized treatment to assist residents in regaining prior level of function for maximum independence at home or in the long-term care setting.
Occupational Therapy:
The Occupational Therapists at the Pines are members of a rehabilitation team that provides services to individuals of all ages who have physical, developmental, emotional and social needs. Because of these condition, the residents need specialized assistance in learning skills to enable them to lead independent, productive and satisfying lives.
Speech Therapy:
The Speech/Language Therapists at the Pines provide on-going treatment in programs that include screening, evaluation and therapy for language, voice, articulation and fluency disorders. In addition, they are experienced in addressing dysphasia (swallowing disorders), which is a critical problem often connected to a variety of diagnoses.