Pines Campuses
We are committed to fostering an environment that promotes respect, dignity and an engaged lifestyle that adds years and years to life.
Our Mission
It is the mission of the Cattaraugus County Department of Nursing Homes and The Pines Healthcare and Rehabilitation Centers to fulfill a leadership role in our communities through our commitment to:
Provide quality skilled nursing care
Offer rehabilitation services
Enhance the quality of life of our residents
Ensure our residents' dignity and respect
Our objectives are to assist each resident in achieving their greatest practicable, physical, social, and emotional well being; to return each resident, whenever possible, to an independent living environment; and to provide a nurturing professional staff in order to achieve both facility and individual resident goals.
Our Staff
The staff at the Pines is dedicated, caring and professional. Each person takes pride in the high quality care that is provided to our residents.
Our Residents
Our residents are our priority and the reason The Pines exists. We are privileged to work in their home!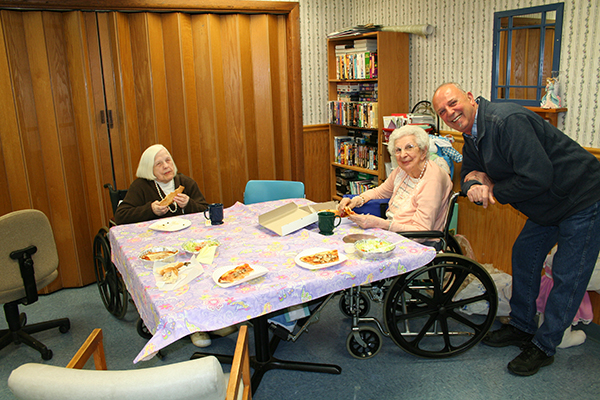 Our Volunteers
Many of our neighbors find that spending a few hours with our residents is a personally rewarding and uplifting experience.
Whether it's just occasionally or on a regular basis, volunteers are greatly appreciated and are most certainly welcome!
For more information on becoming a Pines Volunteer, contact the Activities Director at either Campus.