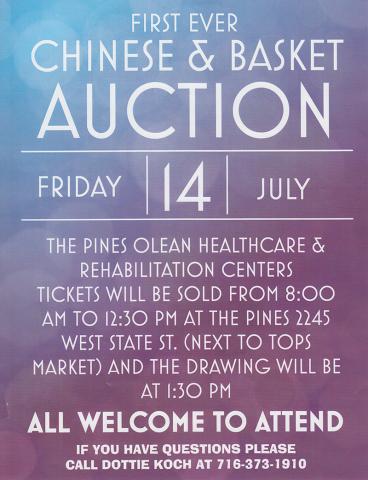 The first ever Chinese & Basket Auction on Friday, July 14, 2017 at the Pines Olean Healthcare & Rehabilitation Centers will be from 8:00AM to 12:30PM.
Sheet of 25 Tickets for $5.
The drawings will be at 1:30PM.
All Welcome to Attend
If you have questions then please call Dottie Koch at 716-373-1910.